YOUR ONE STOP SOURCE FOR ALL YOUR WELDING, CUTTING, GRINDING AND BLASTING NEEDS
CNC Laser Cutting Machines
Founded in Melbourne Australia, Farley Laserlab is one of the first companies to develop Laser Cutting Systems in the world and one of the oldest machine builders with over 40 years of experience in the industry. Farley Laserlab specialises in developing Laser and Plasma cutting systems and has its presence around the world. The company also has its technical centers in Chicago, USA and Wuhan, China.As a leading manufacturer, Farley Laserlab excels in cutting and welding technology and specialises in the engineering and development of advanced plasma, laser and drilling technologies for a wide variety of applications and industries.
CO2 Laser Cutting Machines – The proven, reliable and affordable laser cutting system, with automatic transfer table and excellent accessibility. The FARLEY•LASERLAB Contour DM Series provides Laser cutting at a repeatable high performance level, with gantry structure, cast Al beam and double side rack and pinion driving system, which supply the machines with high dynamic response speed and 1G acceleration to make sure the corner cutting quality. Exceptional mechanical design, time proven worldwide supported Siemens 840D control system and German made speed reducer and matched skew gear moving structure are some of the many featured that allow for the machines' single axis maximum running speed up to 120m/min and max. Combined speeds precision with laser cutting at highest accuracy of ± 0.025mm.
Three models cover the size range of 10 to 140 mm (0.4 to 5.52″) OD. These weld heads improve productivity by increasing duty cycle, reducing repair rates and producing welds of consistent quality.
Fiber Laser Cutting Machines – (DF Series) – FARLEY•LASERLAB DF Series Fiber laser cutting machines are the most versatile machine for today's market – Faster cutting with lower running costs. The DF Series laser cutting machines by FARLEY•LASERLAB adopt a gantry-motion structure, linear guide and screw drive, AC servo motor and drives, dual-side fume extraction system that deliver high performance laser cutting quality by equipping with a world leading IPG fiber laser source. Some of exclusive functions include, Jumping mode, Re-trace Mode and Automatic Edge Detection. Not only is it recommended for Carbon Steel cutting, but also it is excellent for Stainless Steel, Aluminium alloy, Copper and Brass cutting.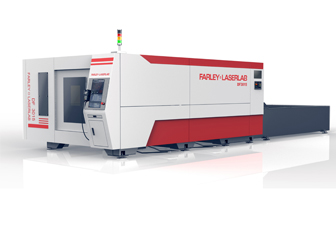 Fiber Laser Cutting Machines – (GF Series) – Entry-level solution with compact design. It is reliable, cost efficient and energy efficiency. Adopted with gantry double-drive mobile structure, linear guide rail and screw drive, driven by AC servo motors, GF Series fiber laser cutting machine has bilateral vacuum system and the one-time processing range can reach 3m x 1.5m. It has advanced and reliable design, high integration, more precise controlling and more stable operation. It is widely used for cutting Carbon Steel plates, Stainless Steel plates, Aluminum alloys and Copper alloys.
Pipe Cutting Machines – FARLEY•LASERLAB's new Pipe Cutting Machine is a milestone advancement in new fiber laser cutting technology. Specifically designed for high volume cutting of tubes and pipes with new enhancements, which allow the system to position and move tubes, and pipes mechanically (eliminating manual handling) to increase speed, precision and productivity. Fully automatic feeding system – regular and rectangular pipes can be integrated into a fully automated feeding process, without human operation.
Oil Pipe Laser Slotting Machines – Oil slotting tube is a device to protect from sand during oil mining. Oil slotting tube can be classified into five types: bridge type oil slotting tube, drilling slotting tube, kerf slotting tube, composited tube, wire-wrapped slotting tube. Oil slotted casing tube is cut by specialized ultra-thin cutting disk and laser beam. There are many certain configurations kerfs with shape of longitudinal or helical straight line on oil slotted casing tube.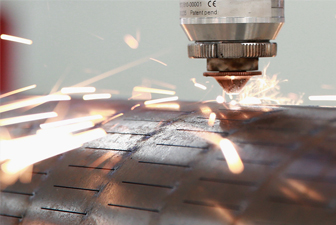 Laser Marking Machines – Laser marking is one of the most popular laser processing technologies. Laser marking is local irradiation in substances with high energy laser beam to make it evaporate rapidly and color change by physical or chemical reaction. These markers are permanent and hard to remove.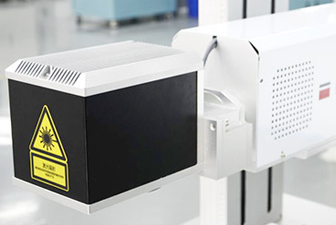 ← Go Back